One book, one Harmony
A Community Book Club for Harmony Township Staff, Parents and Community Members
Last year's community book club dinner was a SUCCESS!
And the Winner is...
​Let's Pretend This Never Happened

Come join us for our Community Book Club on March 25, 2019.
Who is invited? The grown-ups of Harmony- HTS Staff, Parents and residents of Harmony. You do not need to have a child in the school district to attend. Just RSVP to Vickie Demarest @ demarestv@htesd.org.

Let's Pretend This Never Happened
(A Mostly True Memoir)
by: Jenny Lawson
Genre: Memoir/Humor
​Pages: 318
Summary:
When Jenny Lawson was little, all she ever wanted was to fit in. That dream was cut short by her fantastically unbalanced father and a morbidly eccentric childhood. It did, however, open up an opportunity for Lawson to find the humor in the strange shame-spiral that is her life, and we are all the better for it.
In the irreverent
Let's Pretend This Never Happened
, Lawson's long-suffering husband and sweet daughter help her uncover the surprising discovery that the most terribly human moments—the ones we want to pretend never happened—are the very same moments that make us the people we are today. For every intellectual misfit who thought they were the only ones to think the things that Lawson dares to say out loud, this is a poignant and hysterical look at the dark, disturbing, yet wonderful moments of our lives.
​
What is it?

​This school year, HTS will gather again for this community reading experience designed to get everyone reading the same book at generally the same time. This is not for our students; it's for the grown-ups. One Book, One Harmony, hopes to bring together book-loving staff, parents and community members. The chosen book is Let's Pretend This Never Happened by Jenny Lawson.



2018-2019 Book
Like it or loathe it, the goal is to get people talking about it!
| | |
| --- | --- |
| How Does it work? | Making Reading SOcial |
It's as easy as 1, 2, 3.
1: Get the book.
2: Read the book. (Anytime in-between September-March)
​3: Get social about it!
4. Join us for dinner and discussion on Monday, March 25, 2019 in the HTS Media Center.

Questions? Email Mrs. Demarest at demarestv@htesd.org.


How do we make reading social? Keep in mind there is no one right way to make reading social. Do what works for you and your comfort level. What's most important is that when we read a new book and socialize with others, it stretches our thinking.

Here are some suggestions

Talk about it with a friend or family member.
Start your own book club.
Share your thoughts on Facebook.
Celebrate with us at our Community Book Club dinner on Monday, March 25, 2019 6:00-8:00. (3/26 snow date) Dinner will be served. Invitation to be posted soon. RSVP to Mrs. Demarest-- demarestv@htesd.org

​

​
Powered by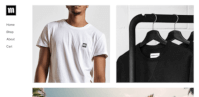 Create your own unique website with customizable templates.